HOW TO GENERATE 400+ NEW CUSTOMERS EVERY MONTH THROUGH 5 SIMPLE WEBSITE IMPROVEMENTS
Turn your website into a fully loaded conversion weapon, that builds your brand and drives new leads to your door on autopilot!
 Web design that does NOT just look good but actually converts into more revenue for your business

Dear Business Owner,
Would you like to have the luxury of a big corporation with a huge marketing budget who can afford to pay an expensive advertising agency to grow their business for them?
Imagine having that freedom and doing what you are passionate about without worrying where your next client is coming from…
I'm going to assume that your answer to all that is 'yes', because I think if you are the type who reads articles like this you are most likely an ambitious person looking to grow your business to the next level.
Hi, my name is Zunaid, and I run a Canberra Web Design & Marketing Agency called Dotfusion.
Over the past 15 years I have gone from working for some of the worlds biggest and most expensive advertising agencies on a diverse range of branding and digital projects to now running my own agency with a small team and providing the same services and much more, BUT, at a fraction of the cost.
At Dotfusion we are a small team of seasoned marketing experts, digital designers and web developers who have now strategized and built various websites from the ground up to generating 7 figures in revenue per month.
In just 2 months I also turned my own website around and went from getting only one lead per week to one every 8 minutes!
My website generated 10k new leads over 2 months and it all comes down to 4 simple practices that you can implement on your website right away.
I started applying these same strategies to my client's websites across a very broad range of industries and increased their revenue by turning $1 into $3, $10, $50 and even $200 at times!
I'd say even Warren Buffet would be pretty chuffed with those investment returns.
Here's how It works
First we provide you with a free website review and assessment of your business in terms of your overall presence and footprint online. We then spy on your competitors and analyse your target market. After that we provide you with a detailed run down of where you are and exactly how you can get a competitive edge, together with a detailed website strategy you can use right away to start seeing better results short term.
We will then set up a call with you to discuss the details of the assessment and everything we discuss is specifically tailored to YOUR business.
We do that using…
Most business owners in 2017 still don't realize the massive opportunities available to them through digital marketing and social media. I'm not talking about just hiring a graphic designer to create a pretty looking website and Facebook page and getting a few thousand likes. Everyone does that now and it doesn't work as well anymore.
When it comes to web design, almost every business these days have a mobile friendly version that looks pretty good, however, most of those websites get little to no traffic and if they do, they just don't provide an effective enough user experience to actually convert those browsers into potential leads and paying customers.
Our highly-effective websites are conceptualized with a clear conversion and growth strategy by digital marketers and ecommerce experts who understand all the metrics involved in creating websites that generate the highest revenue for your business. The mistake most companies make is that they leave their website project solely in the hands of a web designer.
No disrespect to our web design experts, we have a really talented team, but we let them focus on what they do best, which is making things look pretty and adding all the geeky tech stuff.
Our primary focus is user experience – then converting visitors into leads and customers.
Our website and digital marketing solutions will be a good fit for you if:
• You Have A Product Or Brand and Want To Improve Your Presence Online: Weather you are starting out or you already have a website, we will tailor a cost-effective growth strategy for your business with clear short term and long term objectives. From crafting an effective high converting website layout through to a full digital marketing strategy.
• You Want To At Least Double Your Online Business (at half the cost): We use various online channels to find you laser targeted audiences which will drastically decrease your cost per sale or customer acquisition.
• You Want At least 30% Increase In Revenue Generated Online (so the website and marketing budget pays for itself and makes profit): That's right, we'll aim to get you a MINIMUM increase of 30% on your current website's conversion rate.
• You Want A Completely "Done-For-You" solution: We'll handle EVERYTHING for you – so you can get on with the bigger business picture. This includes writing hard-working sales copy, handling all the technical changes to your website and generating laser targeted traffic to your website.
• You Want To Run Hugely Profitable Facebook Ad Campaigns: With proven viral marketing strategies to get traffic at a fraction of the cost.
• You Want To Drastically increase the traffic to your website and generate laser targeted leads on a daily basis
• And much much more…
 HOW WOULD YOU LIKE TO RUN VIRAL AD CAMPAIGNS LIKE THIS?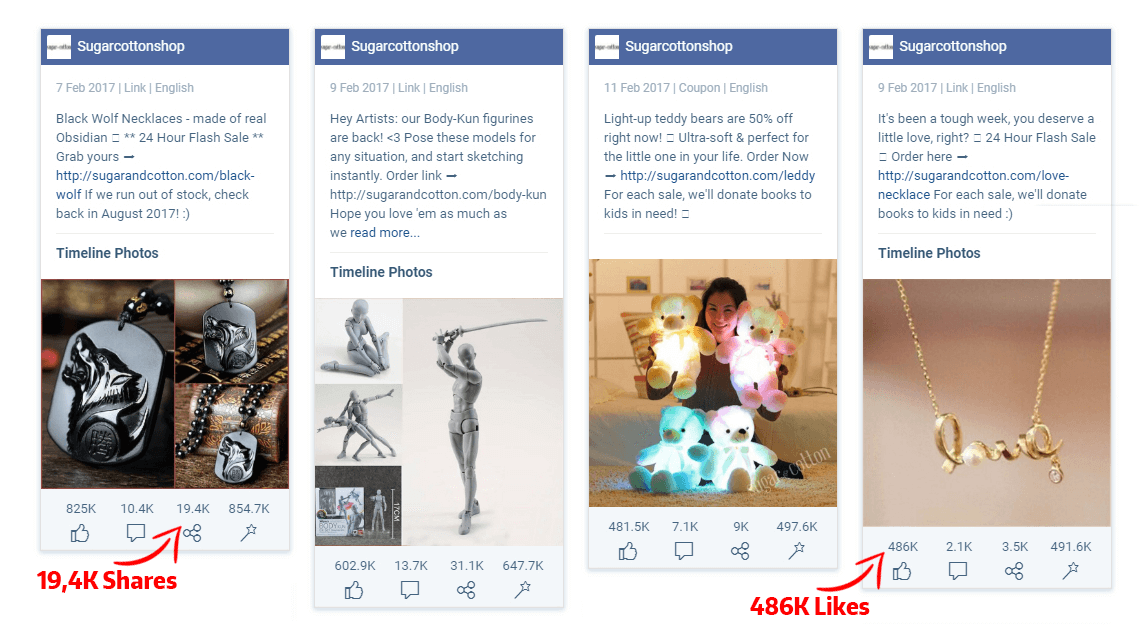 get $997 worth of advice for free
THE POWERFUL USER ENGAGEMENT SECRETS NO WEB DESIGNER WILL EVER TELL YOU
In our rapidly-expanding digital world today your company's online presence has become the number one priority. Your website is generally at the center of that online presence and when done right it will boost the performance of ALL your marketing channels.
It therefore makes no sense to leave it in the hands of a web designer and not have it strategically handcrafted by digital marketers and ecommerce experts, who truly understand coversion metrics and how to greatly increase revenue generated through your website.
As you can imagine, with increased revenue comes increased growth and marketing budget, more brand awareness, more website traffic, more customers.
Ultimately helping you to steal market share while your competition panic.
If you want a website that gives you the ability to:
• Build leads and convert browsers to buyers at half the cost
• Engage better with your visitors and establish your brand as an authority / expert in the industry
• Grow your market share, while competitors panic
• Be Position #1 on Google AdWords for your most expensive keywords and still turn a healthy profit
Then you should speak with one of our digital-growth experts today.
your website is the 'online hub' for your business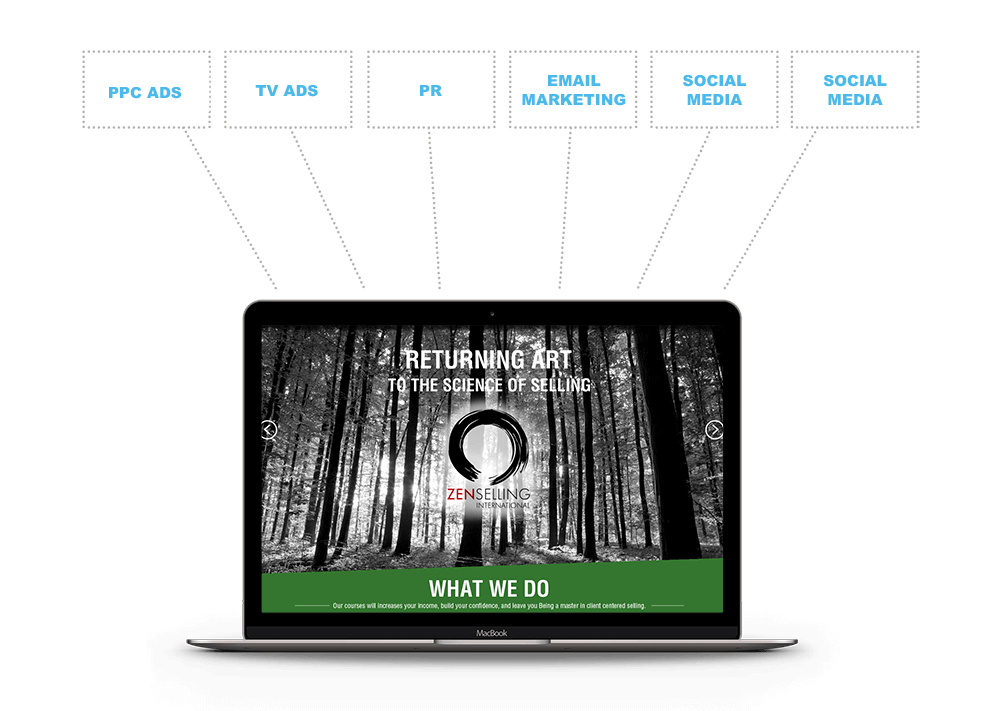 HOW WOULD YOU LIKE YOUR INBOX TO BE FLOODED WITH 'READY TO BUY' LEADS LIKE THIS?…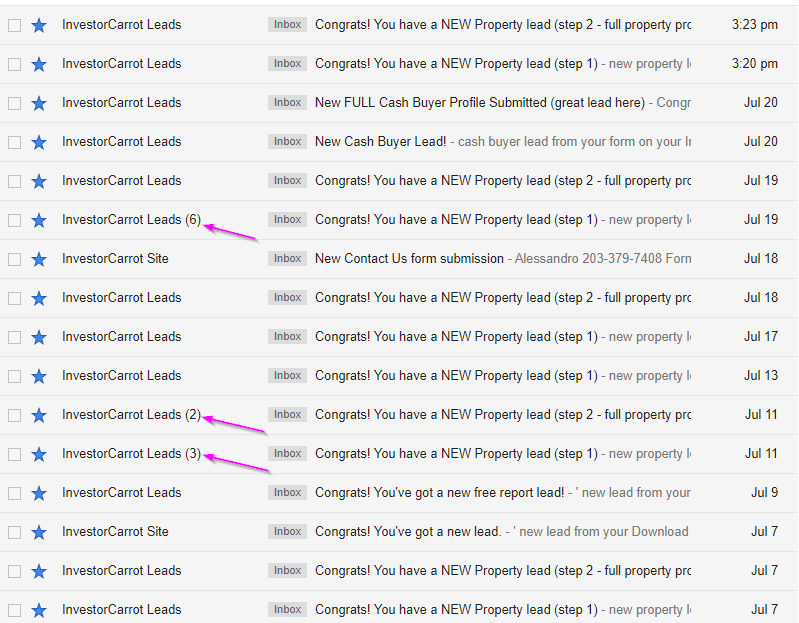 OR YOUR MONTHLY SALES TO LOOK LIKE THIS…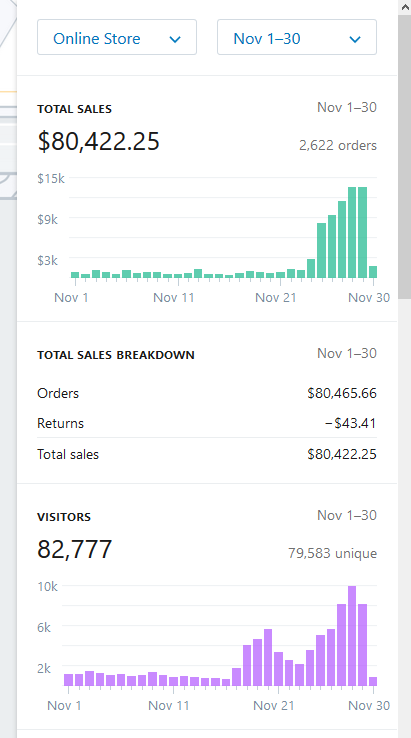 HEAR IT FROM OUR CLIENTS…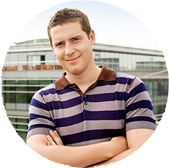 "A  the beginning of 2017 I started a drop-shipping online store and I had so many great products and access to amazing suppliers but no idea how to sell it online. I ran thousands of dollars of Facebook ads and was on about -90% ROI before seeking help from Zunaid and he's team. With a few simple changes on the website and some kickass Facebook tactics I have now fulfilled my dream of being a successful entrepreneur and generating a very comfortable living from my online store."
Jay Evans – Everything But Ordinary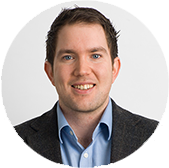 "Dotfusion has not just built us a great looking website but one that has also sky rocketed our lead generation efforts, building us a database of qualified prospects on autopilot! This has really taken prospecting to a whole new level and will earn me and my team an extra $250,000 this year!"
Adam Lawson – Lux Habitat Real Estate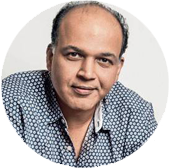 "Dotfusion built us a wonderful website that adds value to our visitors and keeps our phones ringing all day. They have also kept us on page one of Google for all our main keywords."
Dr. Joshua Ramdin – JR Medical Center