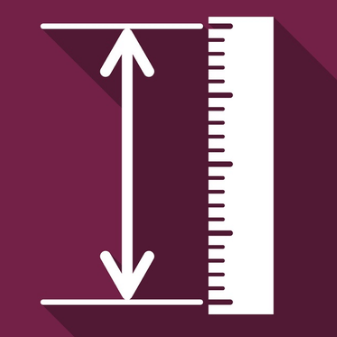 By Christopher Baldwin
Mobile has become the one device consumers cannot do without. Whether we like it or not, our
day to day lives are largely run through this one device – working, socialising, gaming and
shopping – we are inseparable. It is therefore unsurprising that purchases made through
smartphones are on the rise.
In fact, a consumer spends about 2.42 hours a day on their smartphone, interacting with it
approximately 2,617 times in one single day.
Mobile devices have opened the door for an unprecedented level of access to the always
connected consumer. This gives brands the opportunity to constantly engage with their target
audience on a round-the-clock basis.
Despite this, some marketers are still struggling to connect with this captive audience as they
are failing to grasp the key mobile metrics that matter and which should be informing their
integrated marketing strategies.
As consumer attention spans dwindle with constant bombardment from portable devices, brands are
struggling to be heard. Fueled by unbridled access to information consumers' hearts, minds and
ultimately wallets are won or lost for marketers in 'micro moments' – intent-driven moments of
decision-making and preference-shaping that occur throughout the entire consumer journey.
It's easy to believe that no one is every truly offline anymore, but today's hyper-connected
consumers are no longer considered online either – but are instead constantly in flux. This
state of being comes from multifunctional commutes to work – as we sort emails, begin our work
day, browse for our next holiday, or catch up on the news – all from the train journey as we
travel in to the office.
Although the interaction may now be more fragmented, the always connected consumer also
provides huge engagement opportunities for marketers.
There are four key metrics that should be priorities to assess campaign success: real-time engagement, conversion rates, behavioural data and service level.
Real-time engagement
Today's hyper-connected consumer crave personal interactions with brands and therefore mobile
marketers need to engage with optimum relevancy in real-time. Real-time engagement is what
marketing is all about – increasing communication with potential and existing customers,
building trust and forging commitment.
With 5G services set to be widely available soon, brands need to be prepared to meet online
customers where and when they want to engage with live content: across multiple devices. Brands
that prioritise real-time engagement will see huge peaks in marketing performance.
Conversion
Too many marketers focus on site traffic when the true metric they should be looking at is
conversion and how many of these visitors are adding to the brand's bottom line.
Basket abandonment is a new age epidemic in the world of ecommerce and marketers need to create
a retention strategy to re-engage distracted shoppers.
Understanding the behavior behind basket abandonment allows marketers to create an intelligent
reminder system that could personalise offers and reclaim the sale. Perhaps this could mean a
nudge via a different channel next time a consumer comes back online.
Behavioural data
Brands have the capacity to collect insights on how their key demographics will behave in
future ecommerce scenarios due to individual behavioural data provided by mobile marketing
metrics. Mobile marketers need to make sure they are collecting the right data – and using it
smartly.
Brands can build a single customer view by collecting data at the various junctures of the
customer journey and merging it to create a 360-degree profile of every consumer.
Marketers need to understand the data, listen, act, and analyse to build marketing initiatives
that consumers love to experience. A Consumer-First approach is needed.
Service level
When it comes to the impact of metrics on a business' ability to improve its level of service,
mobile marketing is the best channel to increase perceived service value. The main reasoning
behind this is an added ability to reach aftercare excellence and the ensuing opportunity to
strengthen brand loyalty. The same can be said of the other benefits of an increased service
value off the back of relevant data provision.
The intelligence gained from mobile marketing metrics can assist in reaching aftercare
excellence, optimum purchase assistance to deflect basket abandonment, and supplying the right
kind of reminders to engage with today's entitled customer demographic.
Right place, right time, right message
The short and the long of this is to communicate only when absolutely appropriate, or risk
becoming irrelevant. Blindly saturating your key consumer could even damage your customer
relationships, not to mention the effectiveness of the practice as a whole.
In order to achieve optimum success in this area, marketers need to heed lessons from the past
rather than emulating it. The best way to do this is to implement discipline in mobile
marketing, striking while the iron is hot but essentially with the right content.